by Shaun Chamberlin on April 5th, 2019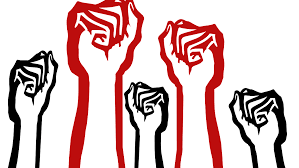 Sometimes, like Kant, I'm moved to write by reading something I so profoundly disagree with. Tonight, curiously, I'm moved by a wish for a little less disagreement.
Reading Jeremy Lent's excellent post What Will You Say To Your Grandchildren? and seeing it so passionately take issue with Jem Bendell's "dangerously flawed" calls for Deep Adaptation, I just felt deep solidarity with both.
I left a comment on Jeremy's piece, then thought I'd expand it a little and post it here too, because, in truth, vigorously debating the question of whether it's all too late is not where I want to see these two outstanding gentlemen spend their potency.
The more critical question – I believe they would both agree – is what to do in these times. And, counter-intuitively and doubtless controversially, I've come to believe that the answer to the first question isn't necessarily central to that. Wendell Berry's words bear repeating:
"Protest that endures, I think, is moved by a hope far more modest than that of public success, namely, the hope of preserving qualities in one's own heart and spirit that would be destroyed by acquiescence."
For me, standing in resistance to the system driving mass extinction is not dependent on knowing – or even believing – we might succeed.
Read more »