by Shaun Chamberlin on April 1st, 2020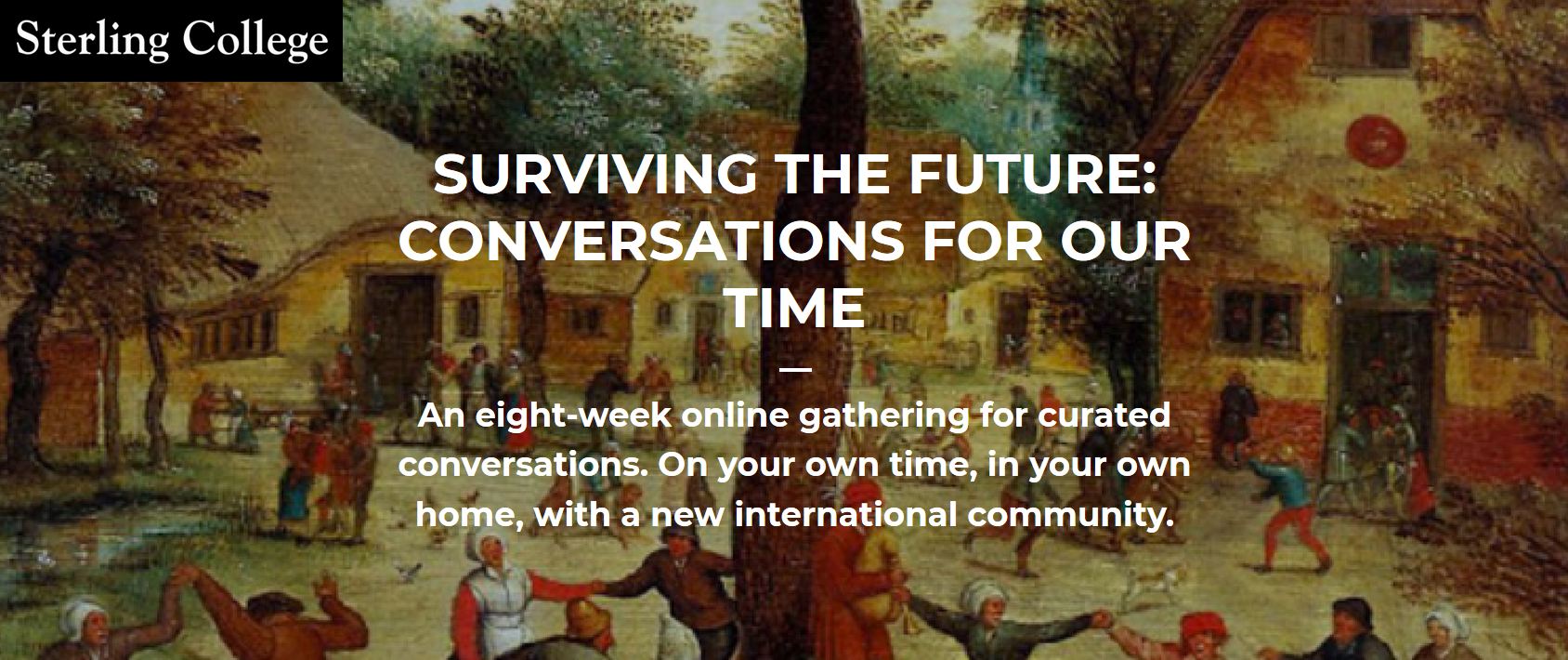 Update: Due to overwhelming interest, we've closed enrolments for 'Surviving the Future: Conversations for Our Time'. With over 245 enrolled, we simply don't feel we can accommodate more. If you missed out, fear not, we will run it again.
And LeanLogic.online remains free access!
—
This post is an invitation.
After the wonderful success of our rapidly-rearranged-to-online triple launch a fortnight ago – featuring Kate Raworth, Rob Hopkins and Caroline Lucas MP and now viewed over 25,000 times – we'd love you to join us to continue the conversation.
From Monday I will be leading Surviving the Future: Conversations for Our Time alongside Sterling College's delightful Philip Ackerman-Leist, joined by Kate, Rob and further stars of The Sequel, as well as other compelling, internationally-renowned guests including Nate Hagens, Helena Norberg-Hodge and Richard Heinberg.