by Shaun Chamberlin on August 22nd, 2019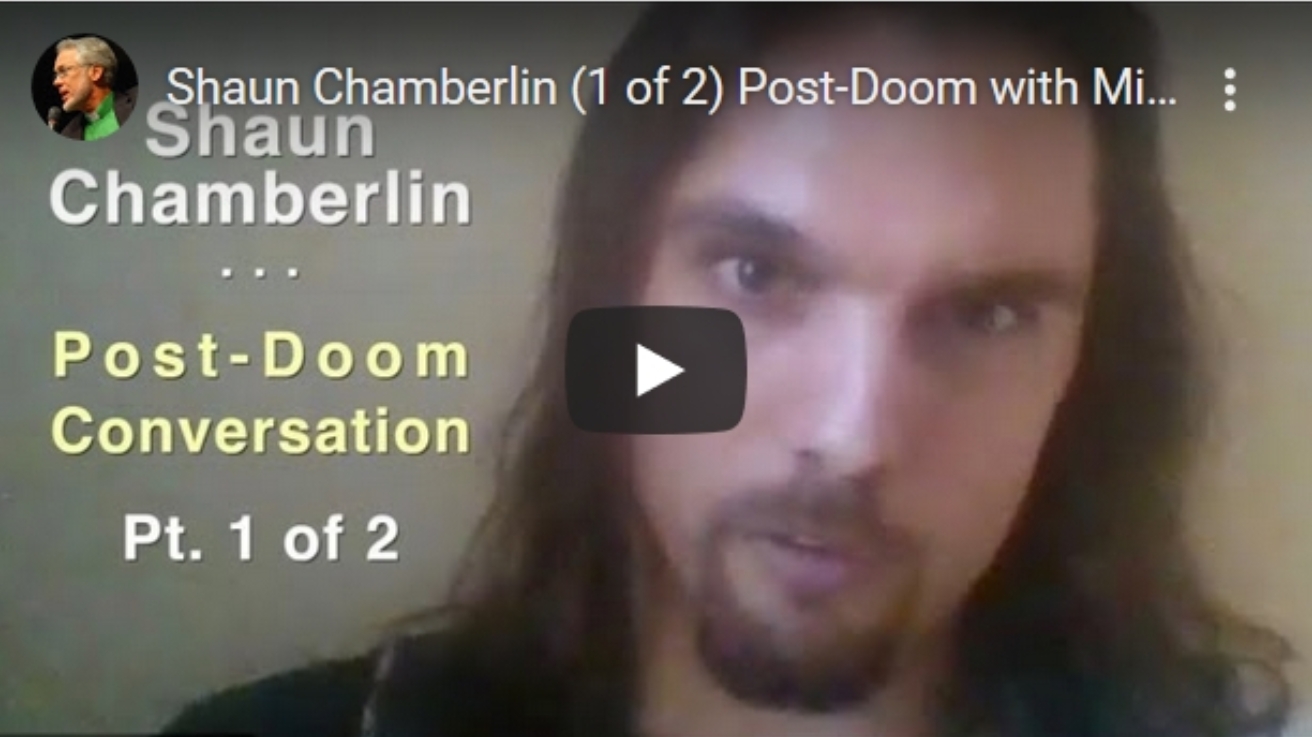 When the bestselling theologian Reverend Michael Dowd invited me to open his 'Post-Doom' series of interviews on dealing with the widespread foreboding about climate chaos, societal collapse, and ecological 'doom', I didn't imagine how beautifully warm and touching a conversation it would be!
We forged a real connection and it was an absolute pleasure to get to know such an authentic man.
Just click play above, or for a list of topics covered and links to jump straight to them, head through to Youtube and click "Show More" under the video.
Or subscribe there for the full series (also at www.postdoom.com), with confirmed future participants including Joanna Macy, Derrick Jensen, Chris Martenson and David Abram.
Leave a comment