by Shaun Chamberlin on June 4th, 2009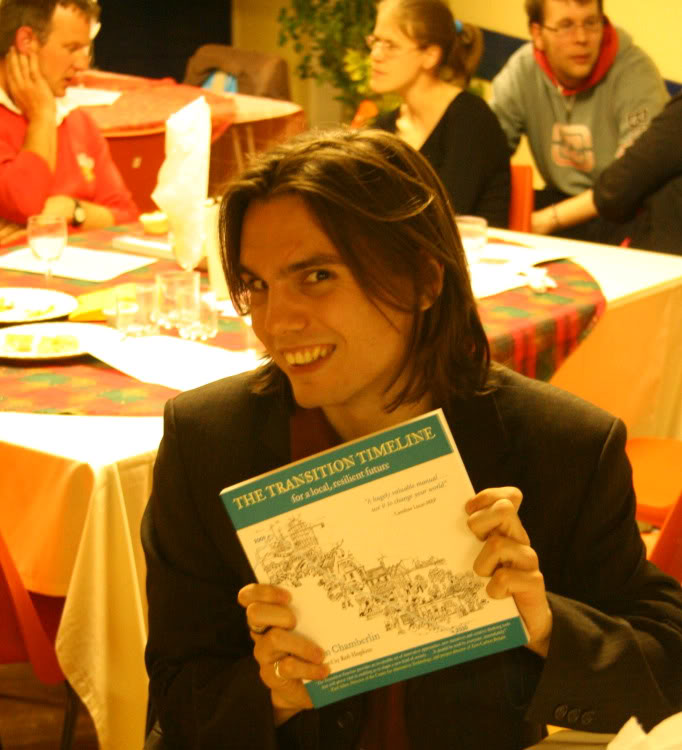 It has been another crazy whirlwind of a month, with this weekend set to be the first in five which I get to spend in Transition Town Home, having spoken recently in Bungay, Glastonbury, Belsize Park and the Forest of Dean, as well at the Transition Conference (I hate that name, can't we call it a 'Gathering' or something?) in Battersea, and at the Sunrise Celebration Festival.
One highlight for me was watching the world première of the movie "In Transition" and being surprised and delighted to find that I was in it (having completely forgotten the quick interview they grabbed with me at my book launch!). Another was meeting an A-Level teacher who is already using my book as a teaching aid for his Environmental Design students.
But perhaps of wider interest was the fact that Ed Miliband, Secretary of State for Energy and Climate Change, turned up at the Transition Conference as a 'keynote listener', but still managed to drop a few bombshells. Read more »