by Shaun Chamberlin on April 1st, 2020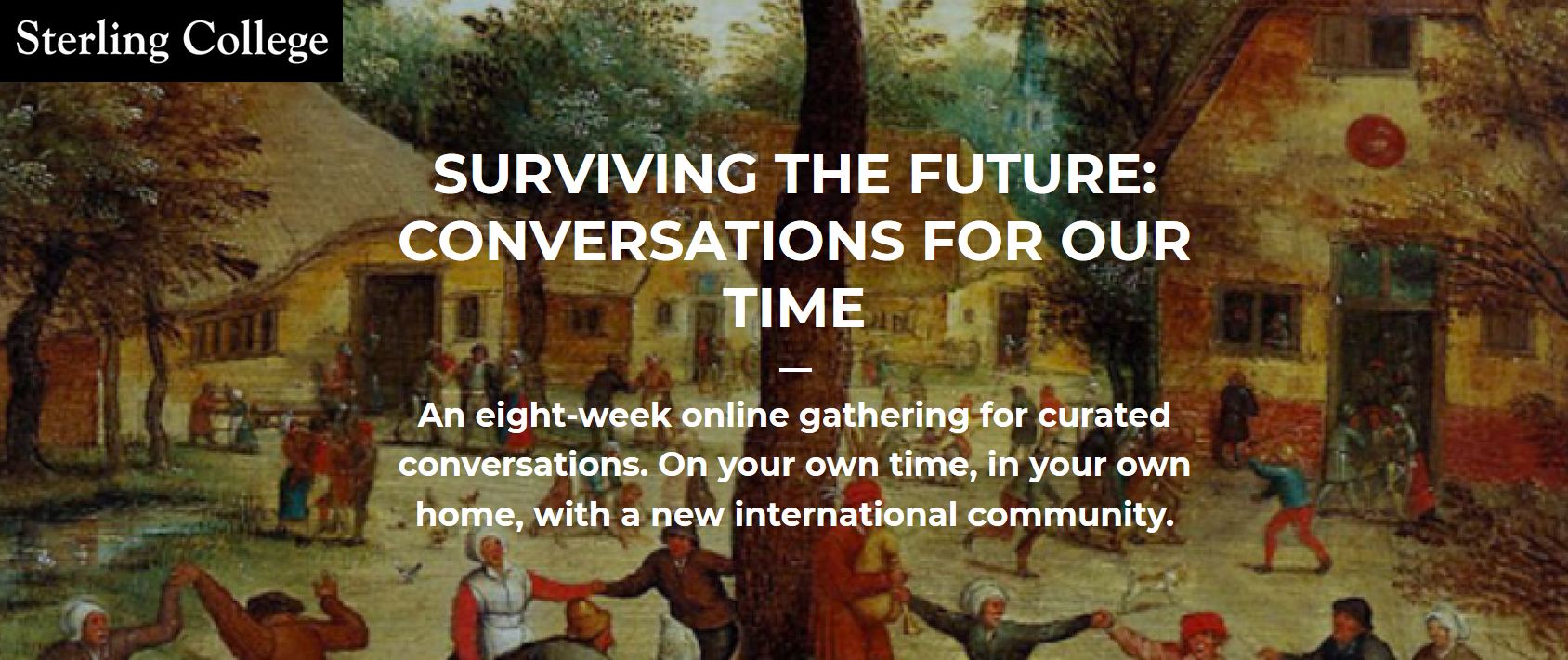 This post is an invitation.
After the wonderful success of our rapidly-rearranged-to-online triple launch a fortnight ago – featuring Kate Raworth, Rob Hopkins and Caroline Lucas MP and now viewed over 25,000 times – we'd love you to join us to continue the conversation.
From Monday I will be leading Surviving the Future: Conversations for Our Time alongside Sterling College's delightful Philip Ackerman-Leist, joined by Kate, Rob and further stars of The Sequel, as well as other compelling, internationally-renowned guests including Nate Hagens, Helena Norberg-Hodge and Richard Heinberg.
Enrolments are now open, and discounts/scholarships available to ensure that finances are no object to those who wish to join us in this precarious times.