by Shaun Chamberlin on January 26th, 2017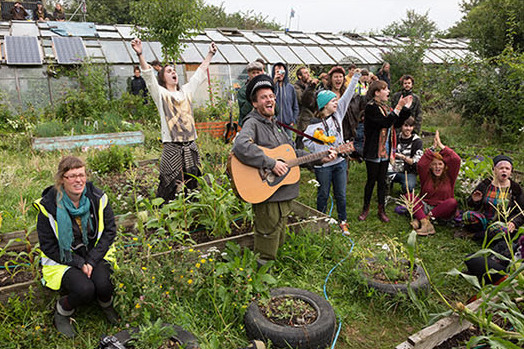 In a couple of weeks (Feb 6-10) I'll be leading a week-long course at Schumacher College based on David Fleming's legacy: Community, Place and Play: A Post-Market Economics. It will be an exploration of what 'life well lived' looks like in a world of ecocide and collapsing civilisational structures, and a call for those present to ramp up their involvement in the informal economy of relationships and Nature. The key resources for a thriving future.
Myself, Rob Hopkins and Mark Boyle have all been walking variants of this path for at least the past decade or so, and are much looking forward to discussing and debating the most delicious, enlivening ways forward in today's world. And all of us are deeply inspired by the work of David Fleming, the mentor I first met, along with Rob, when they taught me at Schumacher College ten short years ago. It feels a great honour to follow in his footsteps and continue his work.