by Shaun Chamberlin on August 14th, 2009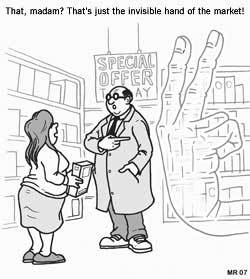 As the evidence for the utter inapplicability of free market carbon trading to our climate emergency continues to pile up, interest continues to grow in the less PR-friendly alternative – the rationing of carbon-rated energy.
Yesterday, the UK Government's All Party Parliamentary Group on Peak Oil and Gas previewed a draft report commissioned from The Lean Economy Connection. The report, which I co-authored with Dr. David Fleming, emphasises the necessity of considering our pressing energy challenges alongside climate change, and argues that national energy rationing systems on the model of TEQs (Tradable Energy Quotas) will be essential to the fair distribution of fuel as shortages unfold, with implementation now an urgent priority for the UK.
John Hemming MP, Chairman of the All Party group, stated that the UK government remains unprepared for peak oil: "The evidence is now strong that peak oil is either upon us or just over the horizon. Even the International Energy Agency accepts that an oil supply crunch seems to be on its way. The UK government should urgently consider the TEQs system, as I believe it's the only comprehensive and fair way to tackle climate change and the coming oil crisis." Read more »