by Shaun Chamberlin on June 29th, 2008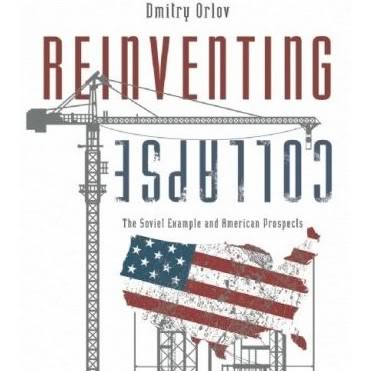 As George Carlin once said, "they call it the American dream because you have to be asleep to believe in it".
At the risk of this blog becoming 'review corner', that seems the perfect introduction to the book I just finished reading – Dmitry Orlov's brilliantly enjoyable Reinventing Collapse. This is a true work of dark optimism, with a fair dash of dark humour to boot.
In it, Orlov draws on his experiences of the collapse of the Soviet Union to explore the future American residents like him are likely to face as the effects of the USA's disastrous economic, energy and foreign policies take hold. Read more »