by Shaun Chamberlin on October 14th, 2016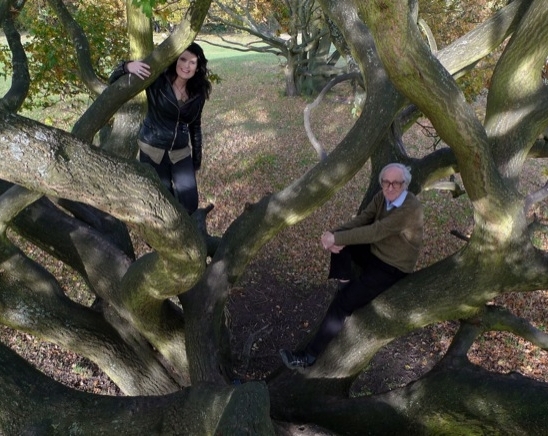 At recent events I have played clips from a couple of interviews with the late, great David Fleming, and a few people have asked me to make the full interviews available. So here they are:
4th November 2010 – Interview on 'Lean Logic' and much else, up a tree!
(see above pic – audio – courtesy of the wonderful Henrik Dahle of Uptrees)
4th August 2009 – Interview on peak oil in his flat in Hampstead
(video – courtesy of Richard O'Rourke, of ASPO Ireland)
—
If anyone has access to additional recordings of David, I'd love to hear from you.
And by the way, here's a beautiful at-a-glance summary of the reviews for his posthumous books to date. A great start!