by Shaun Chamberlin on June 15th, 2011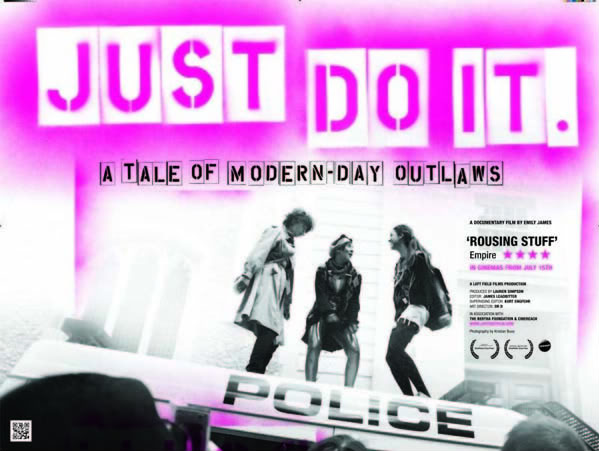 Last night I went to the première screening of an excellent new film called Just Do It. It's a record of the direct action climate movement – Climate Camp, Plane Stupid et al. – made with the full cooperation of the activists, and it's worth checking out, especially if you've never been directly involved yourself.
It is a story of people responding to the threat to their future with courage, determination, humour and camaraderie. It's also a film that I remember existing only as a flyer, asking whether we would like to see a truly independent film developed outside mainstream production models and distributed for free. Hundreds of us donated, and I was keen to see the result.