by Shaun Chamberlin on November 5th, 2011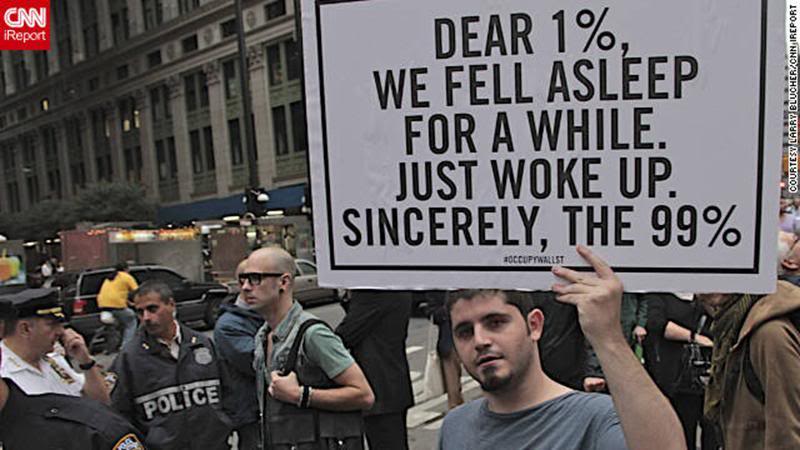 This post was written for the Transition Network's Social Reporting project, and published there on Sunday 13th November.
—
Having been invited to be this week's Social Reporting guest editor and introduce the theme of economics, the burgeoning 'Occupy' movement seemed the obvious place to start.
Over the last couple of months I have been fascinated as the occupations started with OccupyWallStreet on Sept 17th, followed by others joining in solidarity around the world, including OccupyLondon, which has been the London Stock Exchange's new neighbour since Oct 15th.
I've not been well lately, so haven't been able to be there as much as I'd like, but I have been following events closely online and visiting when I can. It has been interesting to note that most of those I have met at OccupyLondon hadn't previously heard of Transition, and that got me thinking about the parallels and differences between the two movements…