by Shaun Chamberlin on July 23rd, 2011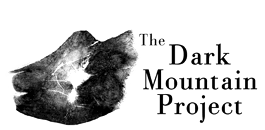 As regular readers will know, I am an admirer of the Dark Mountain Project – fellow adventurers in uncovering and reshaping the cultural stories that define us and guide our behaviour. Their manifesto is well worth a read.
So I have accepted this contribution from Dougald Hine, one of the co-founders, as my second ever guest post (the first remains one of my favourite moments of Dark Optimism). It was originally written for the Transition Network site, and we hope it will encourage you to join us at the Uncivilisation festival in a month's time. I was at the first one last year, and it was a febrile, fertile space, pregnant with possibilities and realism. Hopefully I'll see you some of you at the second instalment. Over to Dougald:
—
How do you describe a festival whose contributors range from a poet wielding a scythe, to a former banker talking about the idea of a mortgage strike, to an ex-Wikileaks hacker who's been rigging up improvised internet services in Afghanistan?