by Shaun Chamberlin on July 11th, 2008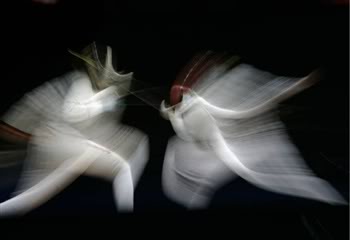 Those of you who know me personally will be aware that the indescribable exhilaration of physical movement to music (more commonly termed 'dancing') is my greatest release and joy.
Over the past couple of weeks I have been much enjoying the latest issue of Resurgence magazine, which focuses on the theme 'Music for transformation'.
I have learnt, to my delight, that one of the founders of quantum mechanics, Werner Heisenberg, told his students that they should see the world as made of music, not of matter (by which, as far as I understand it, he meant to emphasise that reality is process, not form).
But in particular, a section of Mark Kidel's article Conversation & Crossroads set me tingling, and ultimately led me to consider how climate change challenges the very basis of Western thought. He writes: Read more »