by Shaun Chamberlin on December 7th, 2016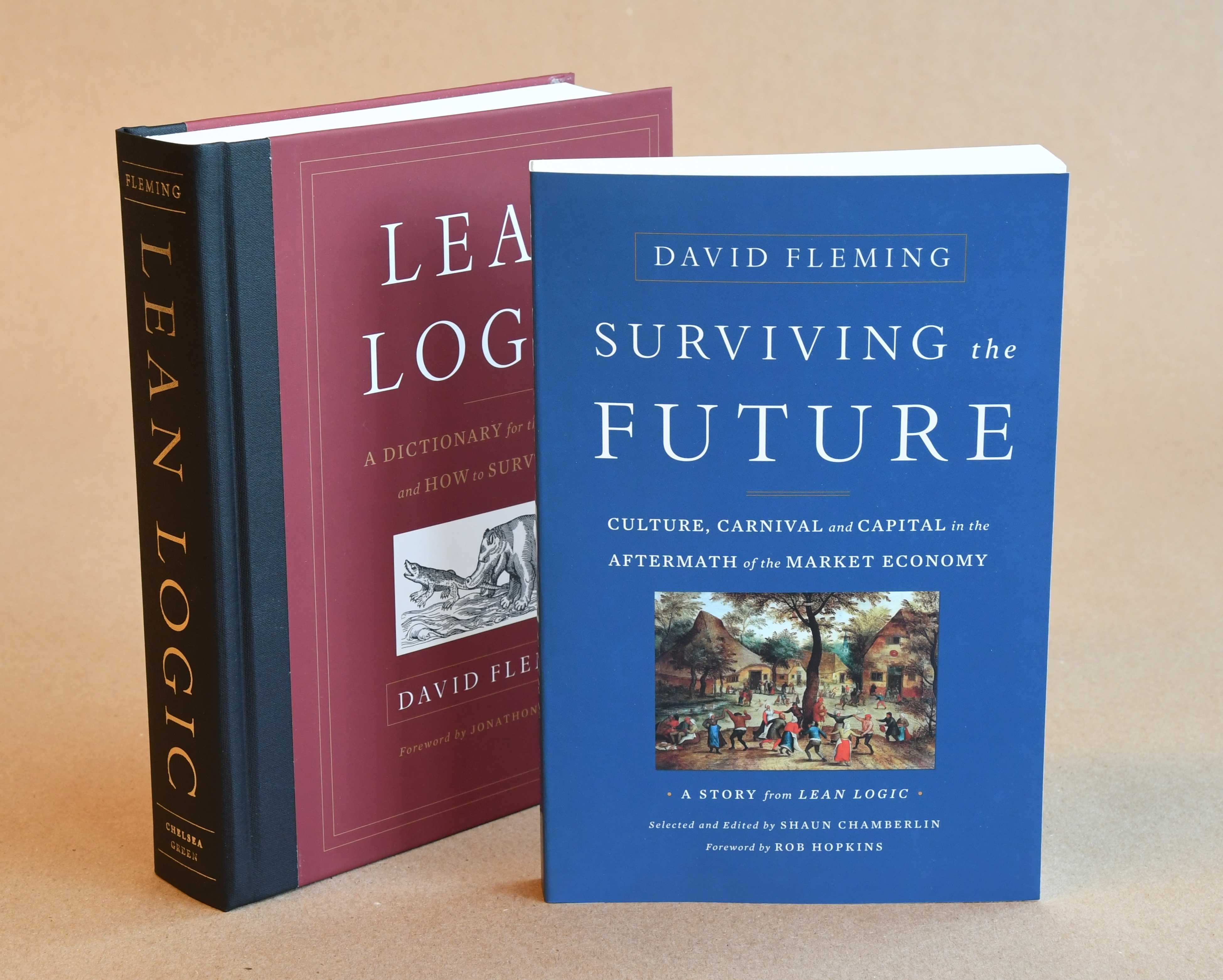 After all the hard work, my late mentor's astonishing books are now available. There's nothing I'm prouder to have been involved with. But several readers, understandably keen to avoid Amazon, mentioned that it wasn't easy to find the books elsewhere online.
So now there's an official page for the books with all you need.
The "Order the books" section there will point you to the best deals for the books (or e-books or, as of March 2018, the audiobook I narrated!), delivered to wherever you are in the world.
---
Forthcoming public events:
Sterling College short course – Surviving the Future
17-19 May 2018
Sterling College will host a course built around David Fleming's vision,
led by Martin Kirk, Richard Heinberg and Matthew Derr.
Craftsbury Common, Vermont, USA.
Now open for registration.
—




Past events:
Fri 2nd – Sun 4th Sept 2016 – Dark Mountain Basecamp festival, Embercombe, Devon: