by Shaun Chamberlin on October 14th, 2016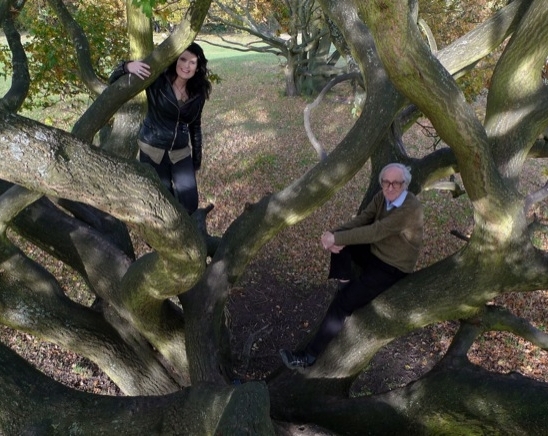 At recent events I have played clips from interviews with the late, great David Fleming, and a few people have asked me to make the full footage available. So here it is:
~~~
22nd November 2006 – Schumacher College Earth Talk: "Lean Energy: A Practical Guide to the Energy Descent"

(courtesy of Schumacher College, after some hard digging through their archives!)
~~~
4th August 2009 – Interview on peak oil in his flat in Hampstead

~~~
4th November 2010 – Interview on 'Lean Logic' and much else, in an oak tree!

(audio only – courtesy of the wonderful Henrik Dahle of Uptrees)
—
If anyone has access to additional recordings of David, I'd love to hear from you.
And by the way, here's a beautiful at-a-glance summary of the reviews for his posthumous books to date. A great start!
Arden says:
16 November, 2019 at 1:55 pm

Thanks for this – true genius.
Leave a comment