by Shaun Chamberlin on May 19th, 2008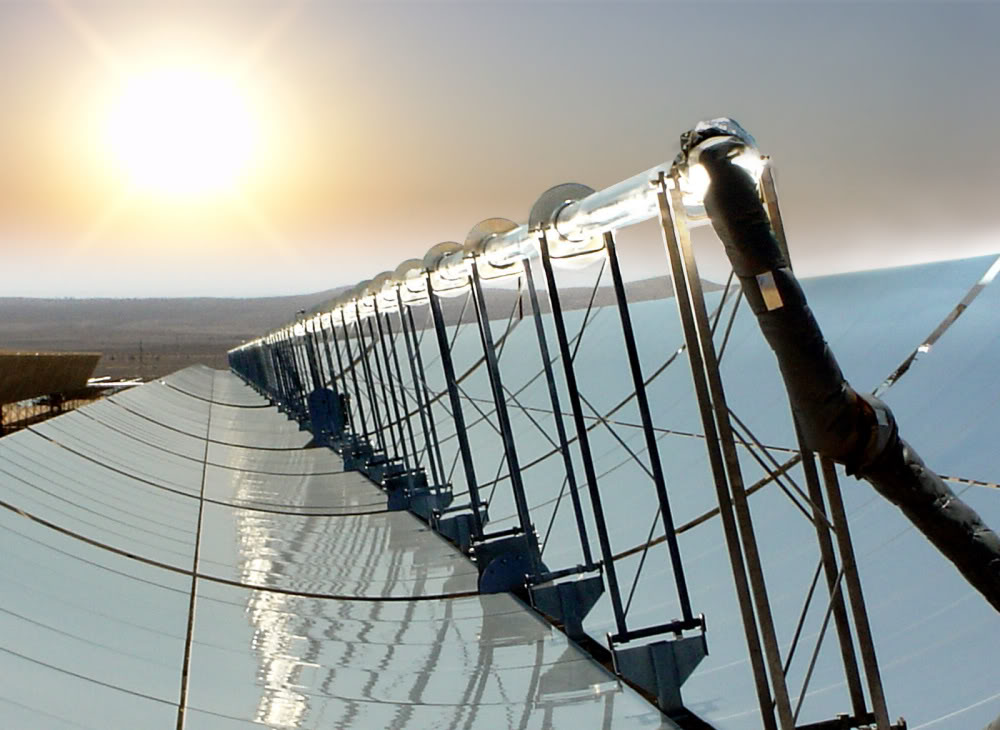 As I mentioned in my earlier post, last week I met Polly Higgins, The Lazy Environmentalist. She specialises in CSP, and informed me that we may now be seeing serious political movement towards an EU-MENA supergrid bringing CSP-generated electricity to Europe from the deserts of North Africa and the Middle East.
For those not familiar with the concept, CSP is not about photovoltaic solar panels, but rather the simple use of mirrors to focus solar heat on pipes filled with water. This generates steam which turns turbines to generate electricity. It is a simple low-tech concept that has been operating a 165 MW power plant in California for over 20 years.
It has been calculated that, if it was covered with CSP plants, an area of hot desert of about 254 km x 254 km — less than 1% of the total area of such deserts — would produce as much electricity as is currently consumed by the whole world.
An area measuring 110 km x 110 km, a small fraction of the area of desert in North Africa and the Middle East, would produce the same amount of electricity as the European Union consumed in 2004. This is illustrated graphically below the cut.
So this political movement towards a CSP supergrid is a very significant development, and, I think, a positive one. Read more »